Getting started with a smart home can feel a bit hard but it is easier than you think. Yes, there are a lot of devices you might need to make it a smart home completely. But you don't have to completely transform it if you don't want to. But just in case, we included some cheap and amazing devices you should check out to build your smart home in Singapore. Do you know what the good news is? All the devices are no more than $100!
So let's get right into it and start transforming your normal home into an amazing smart home in Singapore, shall we?
Google Nest Mini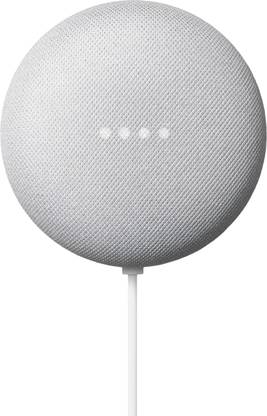 This Google Nest Mini is the perfect device to start with if you are someone who prefers google assistant and everything google over Alexa. It can control quite a several devices based on a touch-screen. And it can do multiple things like playing music and launching the google assistant. You can access the google next mini by simply saying 'Hey Google'. It can easily pick it up even from another room.
Amazon Echo Dot
Amazon's Alexa is the famous speaker and controller that almost everyone loves. To build the perfect smart home in Singapore, you can buy the whole Amazon Echo family devices but that would cost a lot. So to start just get this one and see how fun and amazing it can manage all the connected devices.
TP-Link Smart Bulb
This TP-Link smart bulb is a voice-controlled light bulb that can be controlled using google devices or Alexa or Kasa app on your smartphones. You can adjust the brightness, change colours according to your mood and switch on and off the light from anywhere using the app or Alexa/Google devices. This is the perfect and cheap smart home device to add to your home. Why? it also reduces the amount of energy spent on light bulbs.
TP-Link Kasa Smart WiFi Plug
Worried about your electricity bills because you keep forgetting to turn some devices off? Then this is the right choice for you. TP-Link Kasa smart wifi plug is helpful to control the plugged devices using Alexa and the Kasa app from anywhere! From kitchen appliances to lamps, you can connect almost anything to them and control them.
Wemo Wifi Smart Plug
This is an amazing alternative to the TP-Link wifi plug because it works not just on Alexa but also various assistants such as google, home kit etc. You can control the connected devices using smart assistants whenever you want. Another amazing thing about this smart plus is that it has a mode called 'Away Mode' which is useful when you're connecting lamps to it. It turns on the lamps to moderate brightness to make it seem like you are home.
Lifx Mini Bulb
With a budget of around $45, this light bulb may be the beautiful addition you need in your smart home in Singapore. It can be controlled by Alexa and Google and even Siri to turn it on and off. This mini bulb can give some cool lighting effects, can change colours according to the music you are playing and is the perfect one for small rooms.
Wyze Cam
One of the cheapest and best smart home devices you can find is this Wyze cam. It costs around $30 and is worth the money because of some cool features such as night vision, voice control etc. You can link the cam to other Wyze devices such as motion sensors and smart bulbs to get more effective features.
Wyze Scale
If you're someone who loves keeping track of their health/fitness journey, this is the best device to pick up for your new smart home in Singapore. It costs about $20 and is the cheapest smart scale around the market. You can even integrate this smart scale into Apple health or Google fit to keep track of your journey accurately.
Ezviz DB1C Wi-Fi Video Doorbell
The best and affordable video doorbell you can find in the market is this Ezviz Wifi video doorbell. Most smart doorbells don't just cost too much but also require some kind of premium subscription to see the live footage of your outside. But this one allows you to see the live footage outside, has HD video quality, voice control service and much more in just around $90. So we'll say this is the ideal video doorbell to go for right now.
Honeywell Smart & Programmable Thermostat
Who doesn't love to control their electricity bills by managing their temperature? Well, now you can do it automatically without having to do it yourself all the time. This smart thermostat can be controlled using Alexa and Google home. It has a seven-day schedule feature where you can schedule the prefered temperature and it will do the rest for you, all at an affordable price of less than $100.
Hope this blog about smart devices to add to your smart home in Singapore was helpful. For more information and similar blogs, visit Shadowbizz now!
Read More